Best Free CAD Software in 2021
Finding the right 3D design software can be tricky. Check out our top picks for the best free CAD software, including unique features.
CAD software is an essential tool for architects, engineers,  product designers, and many more skilled professionals looking to bring their designs to life. But with the proliferation of home manufacturing technology like 3D printers and open-source projects, large swaths of people outside professional fields need accessible CAD software to achieve their goals. Fortunately, free CAD software is widely available and, in many cases, just as useful as its costly counterparts.
But, given the many differences between CAD programs, it can be challenging to choose the right one for you.
Here, we've listed our top five picks for free CAD software in no particular order. You'll find free versions of paid commercial software — limited in use, features, or both — as well as programs that are free with no strings attached. We'll tell you how easy a software is to use, some standout features, its practicality, and how well it can scale the user. Feel free to skip ahead with the table on the left.
This list focuses on CAD software that would be useful for technical applications like product design, mechanical engineering, or architecture. If you're looking for CAD software with a more artistic flavor, take a look at our other list: Best 3D Modeling Software in 2021 (Some are Free).
BEST FREE CAD SOFTWARE / FREE 3D DESIGN SOFTWARE
Fusion 360
Fusion 360 is the be-all and end-all of free CAD software. Seriously, this is it.
A professional 3D CAD program by Autodesk, Fusion 360 is a mainstay of digital design. It's regularly used in mechanical engineering and product design for its functionality in a wide variety of design and 3D modeling methods, and easy documentation and manufacturing preparation functionalities.
EASE OF USE
For such an advanced piece of software, Fusion 360 is surprisingly easy to navigate – even as a new user. Its toolbars are contextual, depending on the workflow you've selected, so you won't be faced with a horde of unknown and unapplicable tools as you switch between designing, rendering, animating, or whatever else you may be using the software for. All menus are customizable, so you can change them to your preference as you get the hang of things.
This easy menu makes Fusion 360 very approachable to newcomers, but that doesn't mean the software is without its learning curves. If it's your pick, spend some time familiarizing yourself with hotkeys and the right-click menu – both will come in handy.
FEATURES
Native Computer-Aided Machining (CAM)
If you're broadening your horizons to the world of CNC, Fusion 360 has you covered. The software has CAM natively integrated to save you from import/export nonsense and working with another program. If you're not familiar with machining, CAM is the CNC equivalent of a slicer, used to create your design's G code.
Autodesk has crammed what seems like every type of CAD into Fusion 360. We're really not sure it's missing any. You can use it for direct modeling, parametric modeling, subdivision modeling and so much more. It's easily the best all-rounder for free CAD software.
Even as local software, Fusion 360 uses cloud functionality to run better and simplify things like collaboration and storage. As a free user, you can have 10 active designs stored by Autodesk (unlimited inactive) and share your designs via publicly accessible links for other users to contribute comments and markup.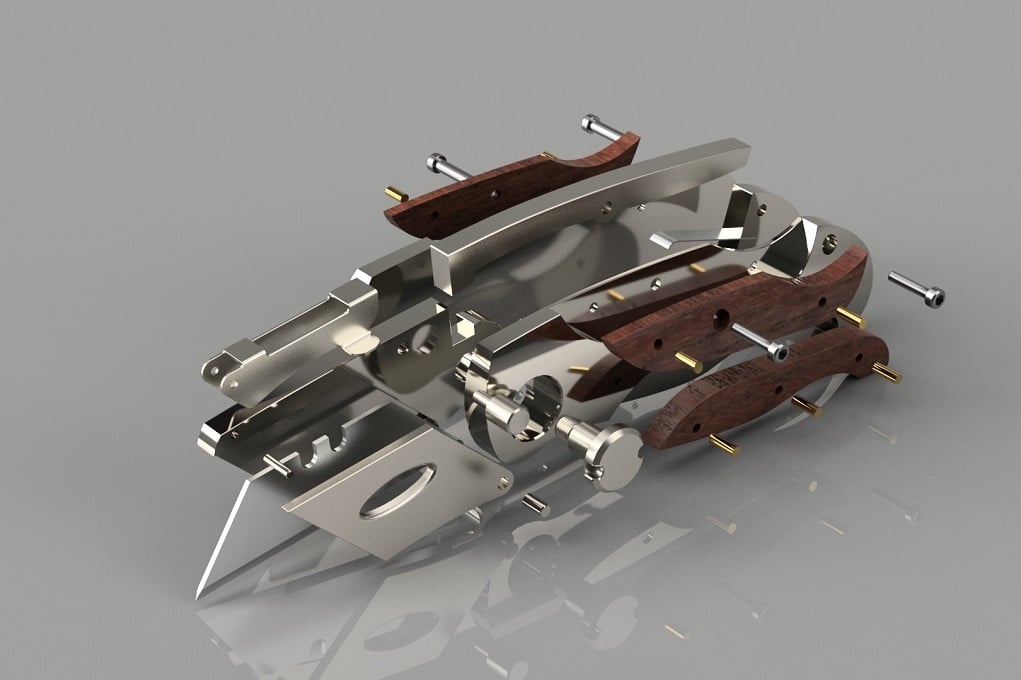 PRACTICALITY
With Fusion 360's free license, you get access to all of the software's most essential features. The biggest limitation is the non-commercial agreement. By using Autodesk's software for free, you're agreeing that it's just personal use. Though many of the most advanced functions are walled off with the free license, you'll have access to just about any functionality a typical hobbyist could hope for in a modern, updated, professional-quality software.
SCALABILITY
Should your CAD skills lead you to more than design for personal use, a paid Fusion 360 license will cost you $60 a month or $495 per year. With that, you'll get access to the software's most advanced functionalities. Generative design, processed via Autodesk's powerful cloud computing, will allow you to create AI-generated designs within set parameters; simulations will allow you to virtually test designs under weight and other stress; and multiple-user management will allow true collaboration in your designs, beyond simple annotation and markup.
Best For: Non-commercial projects with most manufacturing technologies in a locally-installed cloud software.
Get it From: Autodesk
Another highly advanced software heavily used by CAD professionals is SketchUp — a program used by architects, landscapers, urban planners, and commercial interior designers. Though the company behind the software, Trimble, makes their bread and butter with the program's full version – SketchUp Studio – they also offer a free and highly accessible version of the "sketch and extrude" CAD software called SketchUp for Web. Though, it is far more feature-restrictive than Fusion 360 for free users.
EASE OF USE
If feature restriction is good for one thing, it's cleaning up a user interface. When loading into SketchUp for Web you'll notice a large object viewer to see your design with just a clean line of common tools on the left and a few extras over on the right. There aren't many buttons to distract beginners from trying to understand the software.
FEATURES
SketchUp for Web comes loaded with one of SketchUp's best features: a repository of thousands of 3D models that can be easily imported into your design with the click of a button. Many of these are models from the world's major brands that will help lend some authenticity to your design – great for showcasing your work.
You can import your location directly into a SketchUp workspace, even with SketchUp for Web. Great for architects and landscapers, not so much for hobby makers. If you are working on a big project, importing maps can help to visualize its surroundings and design accordingly. However, the free version only allows 2D maps. If you want 3D topography, you'll have to pay.
The walk tool allows you to view and explore your model from eye level. It's an especially important tool for architects who need to see their layouts from the perspective of an occupant, but could also be practical for large projects like sculptures or other installations where the zero-gravity views of typical CAD programs might prevent you from seeing the visual limitations of a pedestrian.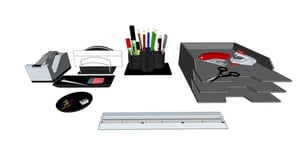 PRACTICALITY
SketchUp for Web lets you use a highly accessible web-based modeler with 10 GB of private cloud storage free of charge. However, Trimble's terms of use specify that the software can't be used for commercial purposes. So, if you're getting paid for your model, look elsewhere or pay up. If not, and the limited tools that SketchUp's free version offers will work for you, you're all set. Being a browser-based software ensures quick access any time and anywhere — and the ability to easily showoff your designs via mobile device.
SCALABILITY
If you decide you want a little more functionality from SketchUp, the software offers plans on a sliding scale of features and cost. The most affordable paid plan, SketchUp Shop, is just $119 a year to unlock unlimited cloud storage and augmented reality applications for the web-based modeler. The next tier, SketchUp Pro, is $299 a year and gives you access to the powerful desktop application with professional features like 2D design documentation and other typical CAD features.
Best For: Architecture, landscaping, or setting up scenes to view your model in a representative 3D virtual space before fabrication.
Get it From: SketchUp
Another browser-based CAD software to make it onto our list is Vectary. Like SketchUp, it has an easily accessible free plan, but unlike the free versions of other professional software here there's no catch.
Some advanced CAD users might scoff at the program's inclusion on this list – it's not really for the same advanced applications like engineering, product design, or architecture that other software featured here is. But, despite its large differences that may make it an inefficient system for some advanced users, Vectary is a powerful software that fills some unique needs in free CAD programs.
EASE OF USE
It's a bit of an odd hybrid, Vectary. The program touts itself as a "combination of mesh modeling, subdivision modeling, and parametric design." So, it's a parametric modeler, but it's mostly focused on digital art. That gives it a very unique middle-ground positioning. Not even Blender has native parametric modeling.
This is to say that, if you're intimidated by professional CAD software but are familiar with other digital art programs (or you just need artistic-quality renderings) Vectary might just be for you.
FEATURES
With a simple hotkey press, Vectary uses its powerful cloud computing to launch into real-time rendering. Instead of waiting for a rendering to process before you can see your work, you can actively change your design as a low-quality render and the image will adjust before your eyes.
Much like SketchUp, there's a library of free assets in Vectary including models, materials, and "environments" (lighting effects). These assets are different in kind from, say, SketchUp, however. Vectary is chalk full of artistic models, but less real-world assets — though they're there too. They could be a good basis for your next (or first) design, but it's clear these assets are intended for artistic purposes rather than typical CAD work.
Vectary has an integrated system for photorealistic rendering called Photon. There's a small caveat here – Photon requires a locally installed plugin to run. That means this advanced rendering isn't a function you'll be able to use all the time if you're switching computers or on the go, but it's handy if you need quick, high-quality renders and don't want to deal with excessive exporting and importing.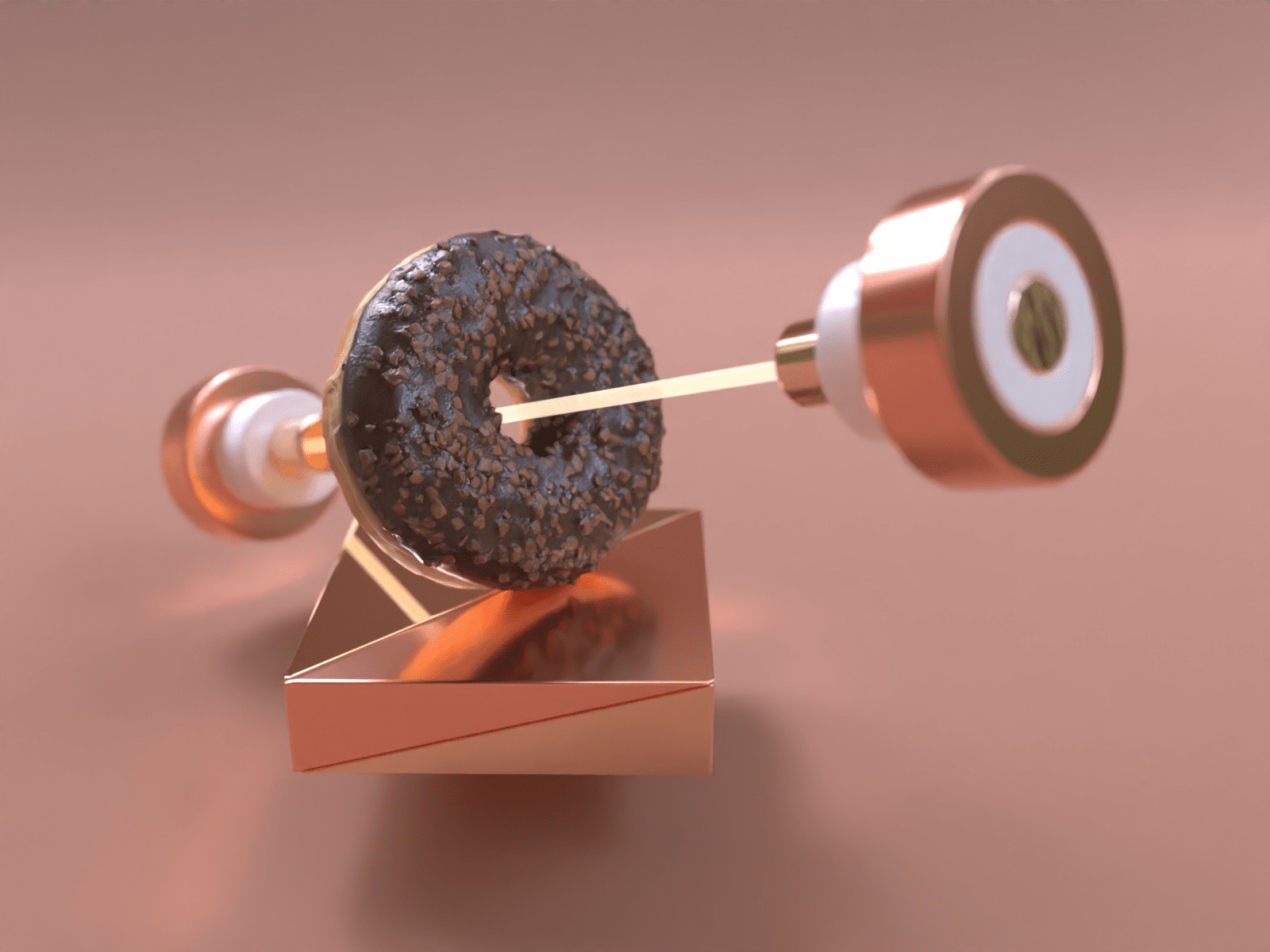 PRACTICALITY
The only web-based modeler to feature on this list that can be used commercially is Vectary: an excellent reason to use this software over more traditional CAD programs. In the free tier, you can store 25 projects online and export as an OBJ or STL. It's possible to export and reimport projects later to open up some space, but they won't retain all that parametric goodness in these limited formats.
SCALABILITY
If you run out of space or need to export to a different file type, you'll have to upgrade to Vectary's premium plan. At just $12 a month, or $99 a year, it's one of the most affordable premium plans here. Upgrading also might be handy as you take on tougher projects, since the premium version of Vectary unlocks collaboration features.
Best For: Artists who are familiar with 2D design programs and want to start working with 3D models.
Get it From: Vectary
A software with a feature set fit for enterprise-grade CAD software, Onshape is a powerful and free web-based program – but only if you're willing to share your work publicly under their license. The software is aimed at professional users who need version control and collaboration tools to work in large teams.
EASE OF USE
If you're loading into Onshape as a user who's unfamiliar with CAD programs, it's going to startle you at first. It's honestly very impressive that such a powerful tool with such a robust toolset is available through just a browser. But, being targeted at professional enterprise users, it seems Onshape isn't too worried about approachability in their UI.
Fortunately, the first time you boot up Onshape you're greeted with a live tutorial that introduces you to the very basics of its interface. From there, you can click the top-right "learning center" and find a massive variety of courses – both free and paid.
FEATURES
One of Onshape Free's weaknesses is also its strength. In the free tier, all your projects are open-source and accessible to all users. But, that also means intriguing projects might get a helping hand – or a total reimagining – from other skilled users.
Aside from the community at large, free users get access to many Onshape enterprise-style features that make collaboration easy. Live collaboration is enabled for free users, meaning you and a co-designer can edit, annotate, markup, and what-have-you in real time. Helpful for getting things done remotely.
If simultaneous live editing sounds a bit stressful to you, you can always branch designs and merge changes back to the original later. It's a great way to experiment with your models without risking the hassle of undoing massive changes later. And, if all goes well, you can just apply those changes to the original design and your whole team will see the update.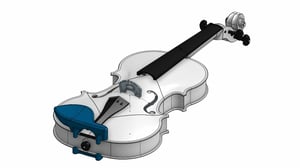 PRACTICALITY
Onshape Free gives you relatively unhindered access to a high-priced, highly professional program useful for complex engineering and product design — but only for non-commercial activities and for the price of your very work. Fortunately, its collaboration features aimed at large design teams also make it an excellent tool for free users to collaborate remotely, making it a great option if your designs will be open source anyway.
SCALABILITY
Unfortunately, Onshape just doesn't scale well. Want to use the software you've become familiar with professionally? That'll be a cool $1,500 – at a minimum. You'll get a few more professional features with that bill, but it's a price point that's far from competitive. Just to own your own work.
Best For: Collaboration on open-source projects via a powerful, browser-based parametric design program.
Get it From: Onshape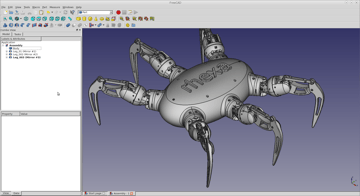 If you want a locally installed, powerful CAD software that will be free forever, FreeCAD is what you're looking for. It's in the name, after all.
FreeCAD is an open-source parametric modeler that excels in all primary CAD applications including product design, mechanical engineering, and architecture.
EASE OF USE
The interface in FreeCAD is less contextually optimized than the likes of Fusion 360, but the tools aren't so daunting. If you're not familiar with CAD workflows already you should prepare yourself for a bit of a learning curve and watch some interface tutorials for beginners that will introduce you to the most important functions.
If you're already an intermediate CAD user, you'll be able to customize the UI to fit your preferences – and find a surprising number of advanced features in the open-source software.
FEATURES
The top layers of FreeCAD are built in Python, and customizing the program with it is built right in. If you fancy yourself handy with some code, FreeCAD is ready and waiting for you to customize your design experience near completely – from the user interface to macros, right to programing your own tools.
Surprisingly, 2D drafting is often a paid feature of CAD programs. It can be incredibly handy to work from sketched out schematics, so if you're working with a lot of complex designs it'll quickly become a coveted feature. Luckily FreeCAD has you covered working with a variety of dimensions.
OpenSCAD's code-based modeling isn't quite a mainstream form of design yet, but it can certainly come in handy at times. FreeCAD has an OpenSCAD workbench that allows the interpolation of OpenSCAD in your design – even if that's not how you're primarily modeling. It's a nifty, flexible feature that comes in handy if you're familiar with the method. Keep in mind that OpenSCAD needs to be installed to make use of this feature – but it's also free and open-source.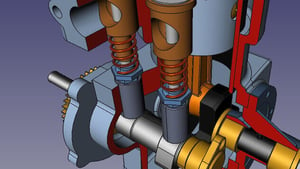 PRACTICALITY
It's worth noting that FreeCAD also has some of the features we've mentioned in previous programs, features that are locked off in the free versions of some software. CAM, like in Fusion 360, is available in FreeCAD, for example.
As a totally open-source program, FreeCAD is truly no strings attached. Your projects are free to use commercially and there are no terms and conditions to catch you in the fine print later. If you're looking for an affordable, high-quality, and relatively accessible CAD program for a small business be sure to give it a try.
SCALABILITY
Since FreeCAD is free and open source, there's not much scaling to be had. You already have full, unrestricted access to the program as soon as you download it. And it will keep up with your skills. The software is upgradable with community plugins, so as your CAD skills improve, just look at what's on offer via the Addons manager – it's likely you'll be able to adjust your experience with the community offers already available to complete with the most expensive products. If not, you can always use Python to customize it yourself.
Best For: No strings attached free and open-source design through a locally installed program.
Get it From: FreeCAD
HONORABLE MENTIONS
Plenty of free CAD programs didn't make this list, but that doesn't mean they aren't perfectly good software that may suit your needs. If the options above don't quite work for you, take a look at some of these other programs:
OpenSCAD is a bit of a different approach to 3D modeling. A free CAD software for creating solid CAD objects, OpenSCAD is not an interactive modeler, but rather a 3D compiler based on its own programming language.
OpenSCAD is centered around constructive solid geometry (CSG) and extrusion of 2D outlines. A document in its unique code specifies geometric primitives and defines how they are modified and manipulated to render a 3D model. This allows you to create 3D models defined by configurable parameters and to reuse code for other projects.
There is a steep learning curve involved with OpenSCAD that means it is definitely not for everyone, but it's a free CAD software for die-hard modeling enthusiasts who relish in seeing their code come to life on their screens and inside of the 3D printer.
Best For: Die-hard coders.
Get it From: OpenSCAD
Even in its basic version, nanoCAD is an impressive piece of free CAD software. It's yet another example of how one company did something right and inspired others to follow in its tracks: The user interface takes its cues from Autodesk's AutoCAD, so switching from one to the other won't be a problem.
True to its claim of professionalism, nanoCAD supports parametric modeling, which is handy as you can revisit older designs, and adapt them to new tasks in a breeze. Moreover, it can automate a great many routine tasks. Like AutoCAD, it comes with a useful spreadsheet editor.
The program's interface is uncluttered, making it accessible for hobbyists. Still, users have a rich feature set at their disposal. The free CAD software's functionality can be extended by various plugins. In case your projects are more demanding, you should take a look at nanoCAD's paid versions.
Best For: Advanced users looking for a free alternative to AutoCAD
Get it From: nanoCAD
A free and open-source CAD software that steps away from the 3D interface and renderings is LibreCAD. It's a lightweight CAD software with all the basic tools you'll need to model and modify your designs, but only in 2D. Because of its limited dimensions, the program is especially lightweight — taking up a modest 30 MB on your harddrive. But don't worry too much about sacrificing full 3D, LibreCAD displays isometric views to make up for its missing dimension.
LibreCAD satisfies most common drawing needs but its functionality won't overwhelm you. The UI is uncluttered, making it a suitable CAD program for beginners. For more advanced users, there's also some appealing features that keep LibreCAD as a viable option, aside from the fact that it's free, of course. Because LibreCAD is open source it can be altered, adapted, and customized to fit your own 3D modeling needs. There's also a dedicated community that continues to provide extensive documentation, setting users of all experience levels up with all the information they should need.
Best For: Users of all skill levels who want an especially lightweight program and don't mind sacrificing a fully 3D interface or renderings.
Get if From: LibreCAD
In terms of reliability and versatility, you couldn't ask for a better free 3D graphics software than Blender. The free and open-source program has been used by professionals for creating big budget animated films, visual effects, art, interactive applications, video games, and 3D printed models. Blender's dizzying array of features includes 3D modeling, UV unwrapping, texturing, raster graphics editing, rigging and skinning, fluid and smoke simulation, particle simulation, soft body simulation, sculpting, animating, match moving, camera tracking, rendering, video editing, and compositing.
Blender stands out on this list in that it's not really a software intended for engineering applications. If you're looking to do mechanical engineering, architecture, product design, or similar, you're probably better off with another more specialized program on this list. That said, it's an incredibly versatile program that certainly can be used for these applications.
The software has one of the highest-quality free foundations and a wealth of plugins are available for pretty much any CAD application you can think of, including parametric modeling. If you want to primarily do artistic 3D modeling but want the option for more engineering-focused CAD work, Blender is a great option.
Best For: Professional 3D modelers, 3D designers, and game developers. Hobbyists mainly interested in artistic design with some flexibility.
Get if From: Blender